Our student care curriculum offers a wide range of service to develop our students holistically in the academics, character development, fitness & wellness and emotional health.
Academics 
We have a team of motivated teachers who are driven to help the students achieve their best potential. Our teachers monitor the students' homework closely and ensure that they put in their best effort in their work. The students practise top school's exam papers regularly to prepare them for their tests and examinations. During our daily tuition classes, our teachers will explain both the fundamental and complex concepts to the students to reinforce their understanding. Our programme also includes a reading session whereby students will not only read story books to improve on their languages but also the newspapers and educational kids magazines to enrich their general knowledge.
School Holiday Enrichment Programme
Our school holiday programme consists of an array of fun-filled and enriching activities that are designed to benefit the students holistically. Some of the activities include Excursions, Creative Writing Camp, Robotics camp and Academic Booster Courses.
Character Development 
Character Development Programme is designed to create a very positive impact on morale, and to impress on the students' behaviour, civics and character education efforts on the students, so as the students grow in character, their capacity and commitment in doing everything to the best of their efforts, doing the right thing and leading lives of purpose. We will be using our LIFE skills programme to introduce valuable skills which can go a long way with them in life.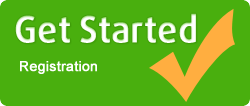 Mainspring Education Location

Latest Posts