Primary  (7 to 12 years old)
Build up momentumin laying good foundations!
"Ever-Ready" P1 & P2 English, Math & Science Classes (7-8 years old)
We lay intensive foundation for upper level preparation and induce good learning attitude.
English
•      Power training for 3Cs – Cloze passages, Comprehension & Creative techniques
•      Build up Vocabulary bank
•      Strong Grammar foundation
Math
•      In-depth concept learning
•      Build intensive foundation for upper  Primary
•      Competent in problem solving
Ramp up for PSLE preparation!
"Target-Steady" P3, P4, P5 & P6 English, Math & Science Classes (9-12 years old)
We establish right attitude and cruise your child to PSLE
English
•      Marathon training for 3Cs – Cloze passages, Comprehension & Creative techniques
•      Build up advance vocabulary bank
•      Master PSLE examinable components
Math
•      Powerful techniques for problem solving
•      Simple frame-work to ease problem solving
Science
•      Anchor "must-learn" knowledge
•      Foster skills in answering "open-ended" questions
•      Inculcate good processing skills to in sync with PSLE marking standard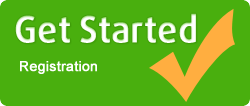 Mainspring Education Location

Latest Posts