I. The Mainspring "Bull's Eye" approach
Each child is a unique learner.
We tailor our program to match your child's individual needs.
Lead them to integrate in a group setting.
II. Steady progress that builds up accuracy and speed
Children attend lessons at Mainspring once, twice or thrice a week (depending on the number of subjects taken and the schedule planned).
With three-way communication (Teacher, parent & child), momentum is maintained with prescribed homework, the right amount of work load and difficulty level. Our curriculum is divided into modules to enable specific skill building.
Gradual progress – from simple to the more complex problems.
III. Developing a positive attitude
We develop the child's 'heart' and induce a positive attitude in learning.
Teachers are passionate and driven to partner in your child's success.
IV. Making learning a breeze … Start early!
50% of a child's ability to learn is developed between ages 3 to 6 (Reading Transition & Math) and 80% by age 8.
Young children (age 3 onwards) learn simple concepts, and then build on them to tackle the more complex tasks and ideas.
V. Developing critical thinking and problem solving skills
Similar concepts are presented in different ways to allow conceptual flexibility, creating successful problem solvers.
Children are engaged in a multitude of varying activities that promote the uses of multiple intelligences and learning styles.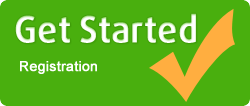 Mainspring Education Location

Latest Posts