Pre-school (3 to 6 years old)
Gear up as keen and good attitude learners!
"Sponge-Spring" Nursery English & Math Class (3-4 years old)
We stimulate, build up learning momentum and connect the little toddlers' neurons for we know well that these little learners absorb information like a sponge.
N1 & N2 English
Fun learning, music, rhythm, movement and readers for phonics teaching
N1 & N2 Math
Premium Math programme designed to advance Critical Thinking Skill
"Ready-Steady" Primary One English & Math Class (5-6 years old)
We produce studious, confident and self-motivated learners who phase in Primary One with ease.
K1 & K2 English
•       Grammar
•       Vocabulary
•       Comprehension Skills
•       Creative Writing
K1 & K2 Math
•       Mastering Concepts
•       Skills & Processes
•       Adopting Math Higher Order Thinking (HOT)
•       Creative Math Thinking & Brain Development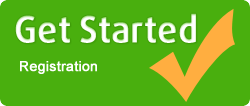 Mainspring Education Location

Latest Posts